Free Outdoor Living Design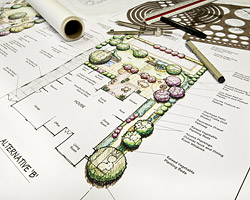 People have had enough of being cooped up within four walls. When they don't have to be inside an office or a room, almost everyone likes to spend their time outdoors. Taking a break and going trekking or camping isn't always possible. Most people utilize outdoor living spaces to fulfill their need for the open air and sunlight.

At Superior Paving Systems, we've noticed that our clients in San Jose, Mountain View, San Mateo, Saratoga, and Redwood City have started to use their outdoor spaces in unique ways.

Our clients in Sunnyvale, Palo Alto, Santa Clara, Cupertino, and Fremont have added patios, outdoor kitchens, decks, and porches to their properties. There are several ways in which you can use modern outdoor living ideas to make your home interesting.


Planning Essentials
If you want to revamp your outdoor space, you need to plan. Our experts can help you come up with an idea that fits your requirements and budget. There are a few things to consider: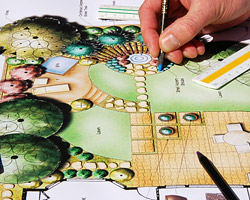 Purpose – Consider what you need the space for, before you make any plans. There are some people who install outdoor kitchens or bars but rarely use them. Choose the structure on the basis of your needs. If you want a place you can enjoy with your family, you can create a cozy corner with a fireplace or install a patio.


Space – Consider the space you have in your backyard before making plans. You can consult our experts if you need a more informed opinion. Some structures might be too bulky for your backyard.


Materials – You can install pavers on the ground, use blocks or bricks for the structure, etc. The materials you use would affect your budget. For example, stone is more expensive than concrete pavers, which are more expensive than brick. Once you've settled on what you want to build and how much space you have, you need to choose the construction material.


Popular Outdoor Living Design Ideas
There are several ways in which you can use your backyard. An increasing number of people are just moving away from green, rarely utilized lawns, to something they can actually use.


Patios – Patios are one of the most popular outdoor installations. You can use the space to host parties or enjoy time with your family.


Outdoor Living Rooms – Several homeowners are building outdoor living rooms in their backyards. That way, they can enjoy warmth and comfort without being cooped up indoors.


Outdoor Dining Rooms – These are great for people who like to host parties and gatherings. Dining outdoors can be entertaining and interesting.


Installations like outdoor kitchens, fireplaces, decks, etc are also very popular. You can contact us at Superior Paving Systems if you have any questions or want an estimate. You just need to fill in this contact us form and we'll get back to you as soon as possible. You can also give us a call at 408-386-1791 and speak with our experts about your requirements.