Paver Repair & Restoration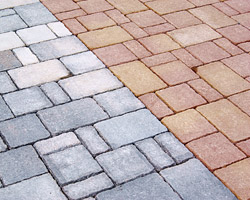 Pavers are one of the most important aspects of your landscape. They add beauty to your property while being immensely functional. Structures like your driveways, walkways, patios, etc, are exposed to the elements and receive a lot of foot traffic as well. While landscape pavers are designed and installed to be resilient, they can get damaged over time. Even strong materials like concrete pavers and stone need care and repair every once in a while.

We at Superior Paving Systems have been dealing with paver installation and repair for several years now. Our masons are experts in installing and repairing pavers. We've recently worked on several restoration projects in San Jose, Mountain View, San Mateo, Saratoga, and Redwood City.

We've also repaired driveways and walkways in Sunnyvale, Palo Alto, Santa Clara, Cupertino, and Fremont. Our aim is always to maximize the life of the pavement and ensure it looks brand new.


Careful Paver Repair and Restoration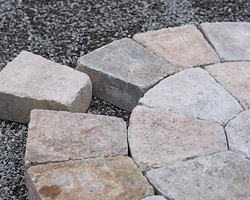 Because pavers are very resilient, most contractors tend to treat them with carelessness. We take just as much care in paver restoration as we do in paver installation. Here's how we go about our repairs.


Repairs
Inspection – We first thoroughly inspect the hardscape. We don't just focus on the visibly damaged areas, but the entire structure. A thorough inspection would mean less expense and trouble down the line.


Repair Plans – After we've completed our inspection, we give you a report. We include the damaged areas as well as the areas that look weak and might crack or become damaged later on. Whether we address the weak areas or not depends entirely on you.


Quote and Budget – Regardless of whether the pavers are cracked and need replacement or if they are sinking and uneven, we have affordable repair plans for all our clients. We'll provide an accurate quote as soon as we finish our inspection so you can plan for the expense.


Restoration
Cleaning – Over time, a lot of dirt and debris can accumulate over your driveways or walkways. While you can clean it yourself with water regularly, sometimes, more care is needed. We can remove the dirt, weeds, and moss that can accumulate on the surface, so make sure that your pavement looks brand new.


Re-Sanding – Usually, after the pavers are installed, sand is filled into the joints and gaps to keep them in place. Over time, this sand erodes and can cause the blocks to shift or become loose. We re-sand your pavement to fill these gaps once again.


When you plan to repair or restore your pavements, it pays to hire good paving contractors. If the repair work isn't done properly, it can damage the surrounding pavers and lead to more expenses down the line.

If you have any questions or want an estimate, you can contact us at Superior Paving Systems. You just need to fill in this contact us form and we'll get back to you as soon as possible. You can also give us a call at 408-386-1791.