Pavers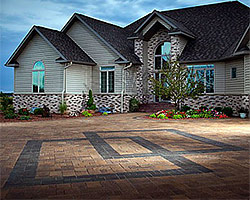 Pavers are commonly used in residential and commercial construction projects for their durability and aesthetic appeal. This type of paving material is also highly favored for its design flexibility. Contractors like us can easily create stunning outdoor features and amenities by just combining different paver colors or patterns. Ease of installation is another factor why it is popular among hardscapers, contractors, and property owners. A small-sized patio, for example, can be completed in a day or two by using brick or concrete paving. The cost of installation is also lower compared to concrete slab and other masonry materials.

However, property owners can only enjoy the benefits mentioned above if these materials are handled by certified installers. All paver installation projects should be given to people who are skilled and knowledgeable of the unique characteristics and functions of pavers. Professionals can guarantee the structural integrity of the paved features without compromising their overall appeal. And here at Superior Paving Systems, we are experts in creating beautiful and long-lasting paver amenities for our residential and commercial clients. With almost two decades of experience in this field, we can work on our client's peculiar design needs and budget allocation. We are also the most trusted contractor in the South Bay area, particularly in Santa Clara, San Jose, Mountain View, Campbell, Los Altos, Palo Alto, Atherton, Los Gatos, Cupertino, and Saratoga, CA. Dial our hotline so we can start working on your paver installation project.


Paving Stones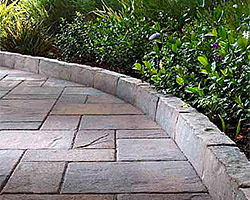 Property owners who want elegant and durable outdoor features should opt for paving stones. These stone types are best used on hardscapes and outdoor living spaces such as patios and decks. Clients can choose from any of these equally durable stone paving materials - flagstones, cobblestones, or bluestone.


Concrete Pavers
The most popular among the paver types is concrete. Most homeowners and contractors prefer concrete pavers because of their outstanding qualities like affordability, durability, and aesthetic appeal. They are also available in great design options, so achieving custom designs is a breeze. A patio, for example, can be easily transformed into an elegant spot by adopting Old World theme or combining different paver patterns such as running bond, basket weave, Herringbone, circular, stack bond, and European fan. Meanwhile, environment conscious property owners should choose permeable pavers. This particular type of paver helps mitigate water runoff.


Paver Stones
The paver stones that we use here at Superior Paving Systems are guaranteed premium quality. Our partner suppliers are leading quarry companies in the country, so the stone pavers are guaranteed first-class. We also make sure that we have long-term partnerships with these suppliers so we can cater our client's project requirements.


Driveway Pavers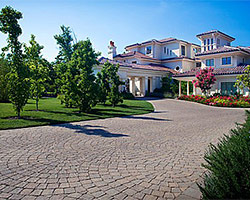 Driveways must be built using sturdy construction materials. They are exposed to extreme weather conditions and subjected to constant vehicle traffic. As an experienced contractor, we only recommend to clients the use of premium driveway pavers. These are durable materials and specifically manufactured for driveway application. Aesthetics is not a problem with these paving materials since they are also available in various designs.

If you want professionally designed and expertly installed paver amenities, please call 408-386-1791. At Superior Paving Systems, we have ICPI-certified paver installers with decades of experience in the field. We use only premium pavers from leading manufacturers to give clients long-lasting outdoor features and amenities.


More Articles