Retaining Walls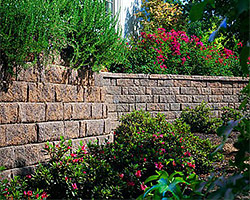 Most residential and commercial landscaping projects require the installation of retaining walls. These features are not only built to enhance the beauty of the landscape but also for improving safety in the outdoor area. They can be used to retain large amount of soil in hilly areas or properties with unstable slopes. With these important functions, it is a must that every retaining wall in your property is designed and built by professional contractors.

Look for a retaining wall builder who can build reliable and structurally sound walls. Moreover, the design should be well-planned to achieve the aesthetic effects that you desire. And here at Superior Paving Systems, we can design and build durable and stunning retaining walls for our California clients. We are the right contractor to hire because of our lengthy experience in the industry, complete resources, and highly skilled manpower. Our portfolio includes designing and installing block walls in residential and commercial properties in the state. Call us now if you're residing in Santa Clara, San Jose, Mountain View, Campbell, Los Altos, Palo Alto, Atherton, Los Gatos, Cupertino, and Saratoga, CA. Rest assured that you'll get sturdy retaining walls at reasonable costs.


Retaining Wall Blocks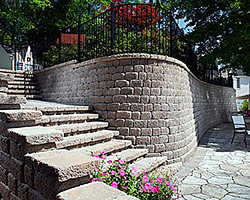 Aside from the skills of your builder, the type of materials used in retaining wall construction will also affect the quality and reliability of the wall. Using subpar or inferior products can lead to early deterioration of the wall system. It may also cause accidents that can harm people and damage nearby features and structures. These problems can be avoided by using only top-quality retaining wall blocks on all wall installation project. Make sure that your chosen contractor uses premium products from leading wall block manufacturers in the country. Your options for wall blocks include stones, bricks, and concrete.


Retaining Wall Design
Professional hardscape builders like us follow a systematic approach when working on a retaining wall design project. We first assess the outdoor area, talk to our clients, and consider their budget allocation before starting the design plan. This way, we can assure property owners of a durable retaining wall that is also attractive and functional. At Superior Paving Systems, we create stunning wall designs by taking into account these important factors:


length of the slope
the wall blocks to be used
available construction space
height of the wall
soil characteristics
intended function of the wall
Block Wall
A block wall is more reliable than wood, poured concrete, or other types of materials. By using premium blocks, you can achieve your desired design without compromising the structural integrity of the retaining wall. Most blocks today have features that guarantee fast installation, design flexibility, low-cost maintenance, and sturdy construction. Some examples of these block types are the segmental and interlocking wall blocks. There are also some companies offering patented retaining wall systems that are proven durable and long-lasting. Just tell us your preferences so we can choose the right type of blocks for your project.

If you want to get stunning retaining walls that can last for generations, then get the services of a licensed and experienced retaining wall builder. Call Superior Paving Systems now at 408-386-1791.


More Articles